West Virginia's entry was a grand  colonial style with classical domes on the corners and a large central dome  on  the roof, which formed an observatory. Sixteen foot-wide  porches 16 feet were constructed on the front and sides, while ten-foot porches highlighted the building's  rear. It was  erected at a cost of 18,871 dollars  and was  92 by 108 feet in size.

Inside,    was  a large reception hall with an ornamental metal ceiling and smoking pallor. The rest of the ground floor rooms  were for information bureaus and commissioner offices. The second story had a 70 foot long banquet table.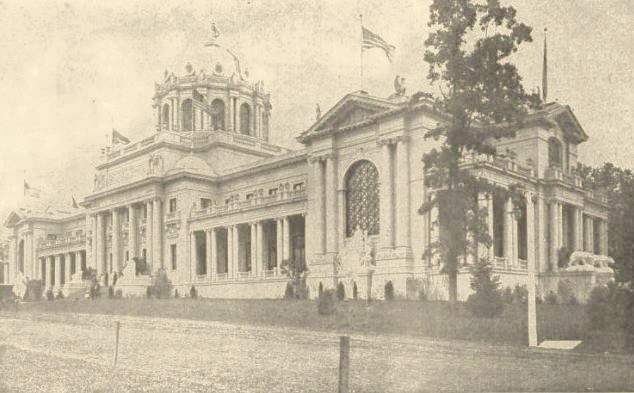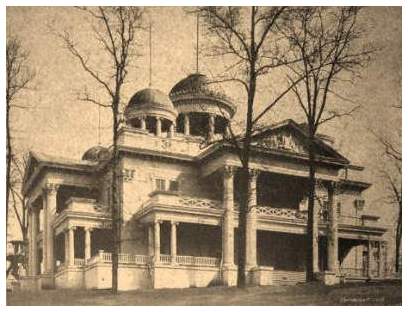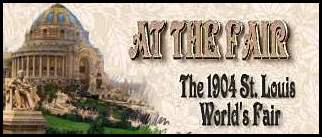 Lee  Gaskins'  AT THE FAIR  The 1904 St. Louis World's   Fair 

                   Web  Design and Art/Illustration   copyrighted  2008

Please Click on

State Building That You Want to See.  Not Every Exhibit is Listed.