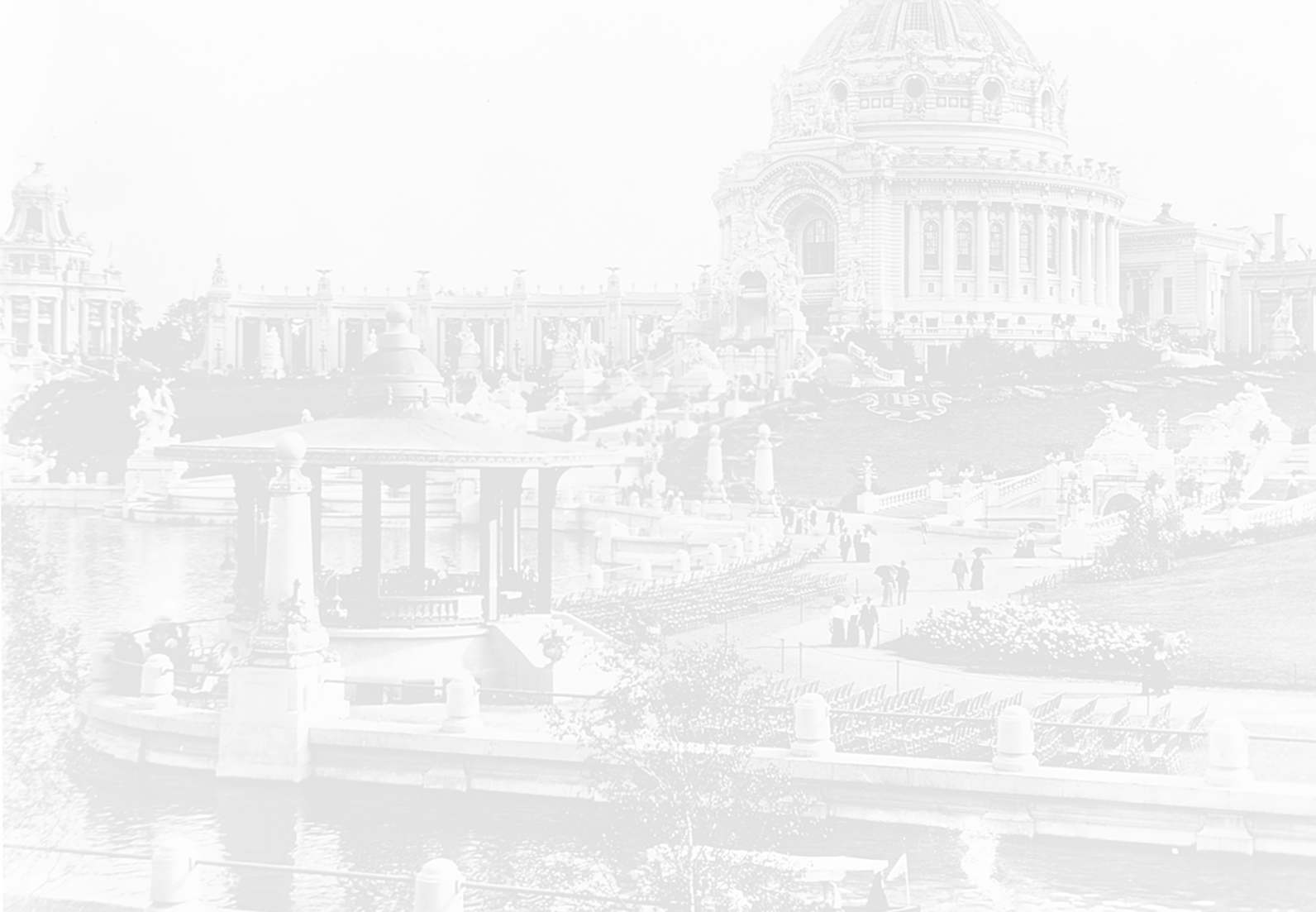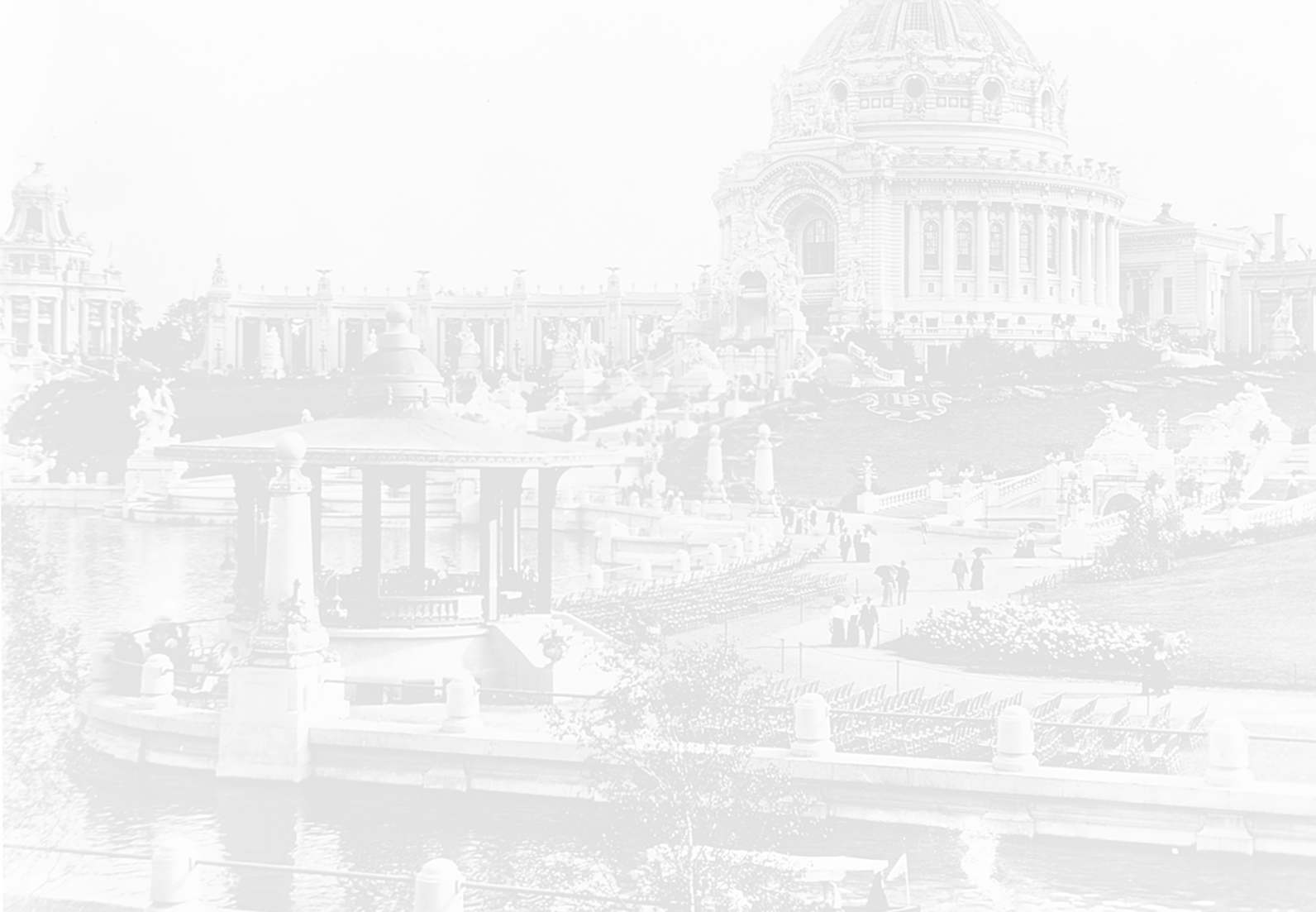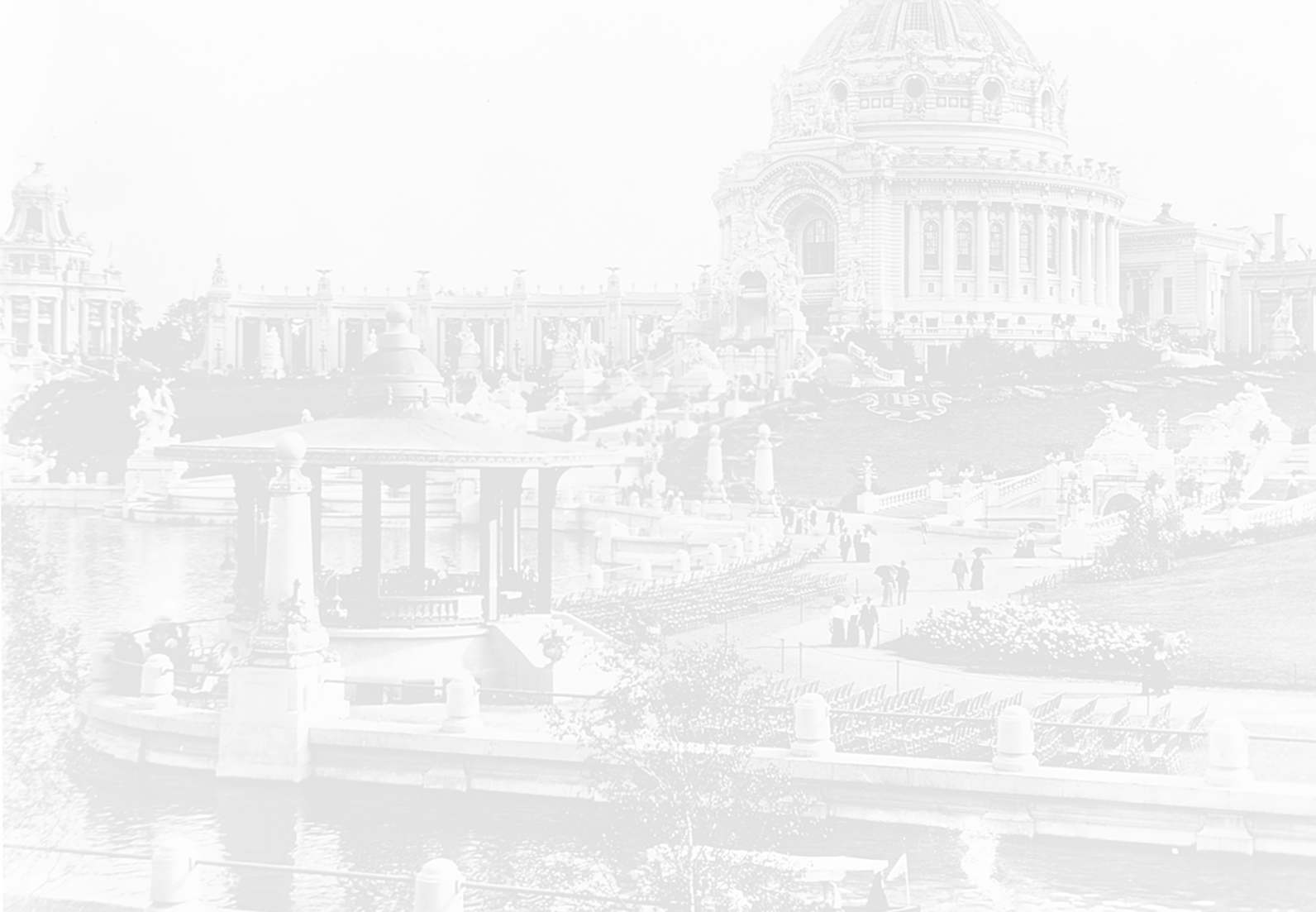 Kentucky's State building was called- the "New Kentucky Home;" it stood opposite of the Palace of  Mines and Metallurgy building,  and covered an area of 138 by 80 feet.  The  32,690 dollar three-story colonial structure  had entrances on all four sides, emphasized by massive porches, flanked with sculpture groups, symbolical of mines, forestry, manufactures, agriculture and horticulture.  The porches and verandas  emphasized its  aura of Southern hospitality and windows were designed with an Art Nouveau  motif. 

The interior sported a  large reception hall, 56 by 60 feet, with beautiful hardwood floor. A large banquet hall was used occasionally  for dignitaries.

In the very center of the main floor stood a statue of the famous Kentuckian,- George Rogers Clark.  Photographs and oil paintings covered the walls of the first floor, while displays of embroideries and  laces  were showcased on the second story.

A room  contained   Stephen Collins Foster's desk were he wrote  the words for  "My Old Kentucky Home."

1 out of every 18 visitors to the Fair visited the Kentucky state building.

Kentucky's  tobacco display was 4,000 square

feet in size,  the largest space assigned to

any one product. Fifty-two of the 242

exhibitors showcased tobacco. There was shown

in miniature or by pictures tobacco in every

phase of its culture and manufacture.

A box of plug tobacco 3 feet square, the

largest ever made, was shown there.

In the Palace of Education, Kentucky's 

public schools, Catholic institutions,

commercial branches, colleges, and

special schools  were given due

prominence.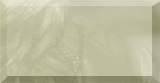 Please Click on

State Building That You Want to See.  Not Every Exhibit is Listed.

UNITED STATES

STATE BUILDINGS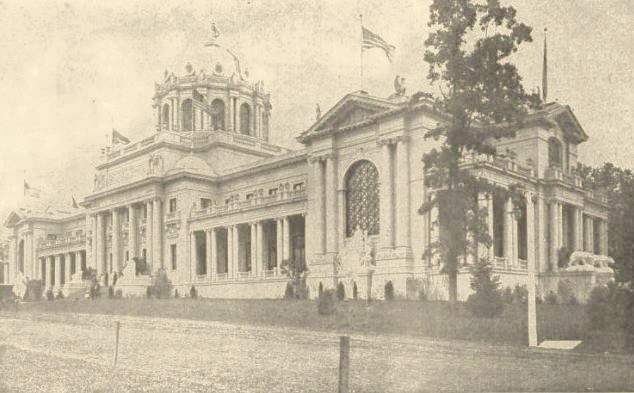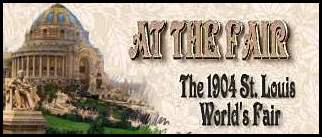 Lee  Gaskins'  MEET ME AT THE FAIR  The 1904 St. Louis World's   Fair 

                   Web  Design and Art/Illustration   copyrighted  2008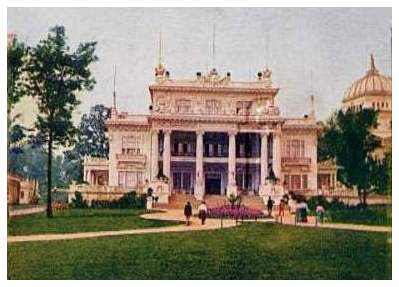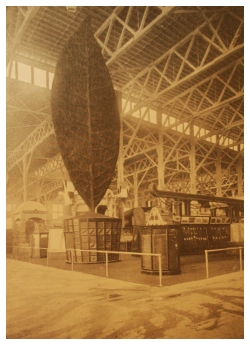 Part of the Palace of Agriculture display by the state of Kentucky.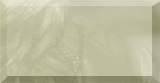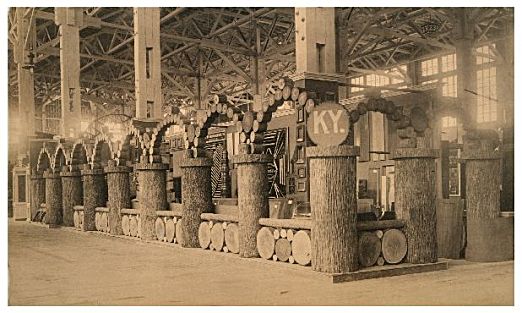 In the Palace of Mines and Metallurgy the

general display combined both state and

individual effort. Its 3,400 square feet of

space faced on three of the main aisles of the building. Facing on three aisles the exhibit had three entrances, an arch of cannel coal, an arch of white limestone, and an arch of terra cotta burned in St. Louis from clay taken from Waco, Madison County. The arches were connected by a 3-foot wall of minerals, forming an inclosure for the exhibit.

A section of Kentucky's  Palace of Forestry, Fish and Game  exhibited sported  arches made of small logs that spelled out "Kentucky" connect tree trunk pillars in a large room with a metal-beamed ceiling. One display included  Louisville Slugger baseball bats  by J. F. Hillerich & Son, Louisville, Ky.  Over 200 varieties of wood native to Kentucky were displayed in this exhibit, which won 22 medals.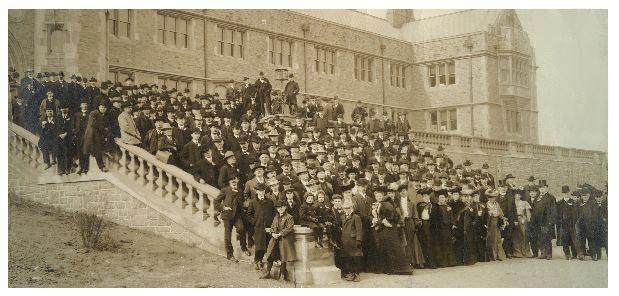 General Assembly of Kentucky in front of Administration Building an hour before dedication of Kentucky Building, February 13, 1904. Lieut. Gov. Thorne and Party. According to the report of Kentucky's Louisiana Purchase Exposition Commission, this was the Kentucky delegation, including Lieutenant Governor William P. Thorne.