Iowa's State building was  first State structure to be constructed on Plateau of the States. The  102 by 148 foot structure combined  the old and new features of  the  Iowa City and Des Moines capital buildings.

Constructed at a  cost of 43,995 dollars,  each end of the building was a semi-circular colonnade two stories high; promenades surrounded  the building at the ground level and  the second story level- 55 feet from the ground. Across the front were superb bronze figures of Sherman, Henderson, Farragut,  and Dodge.

The interior showcased a great pipe organ given  as a gift by  ex-Governor Larrabee. Other room highlighted  gambling paraphernalia such as dice, inlaid cards, etc.

The main floor consisted of a had a recital hall in the center, and a reception room.

Like many of the second floors of the States Buildings, there were rooms for conferences, suites of apartments for the Governor, the hostess and other dignitaries as well as a recital hall.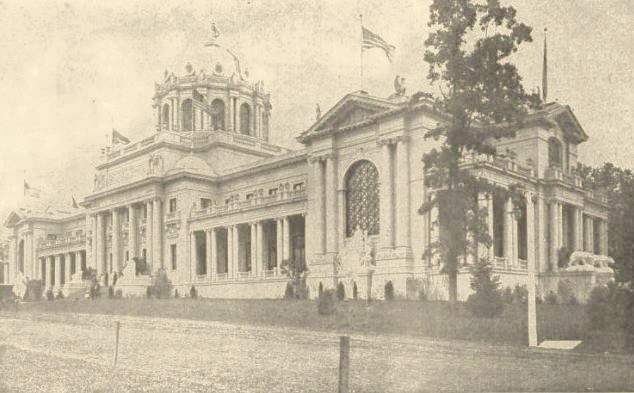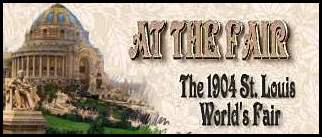 Lee  Gaskins'  AT THE FAIR  The 1904 St. Louis World's   Fair 

                   Web  Design and Art/Illustration   copyrighted  2008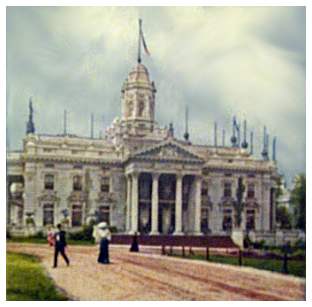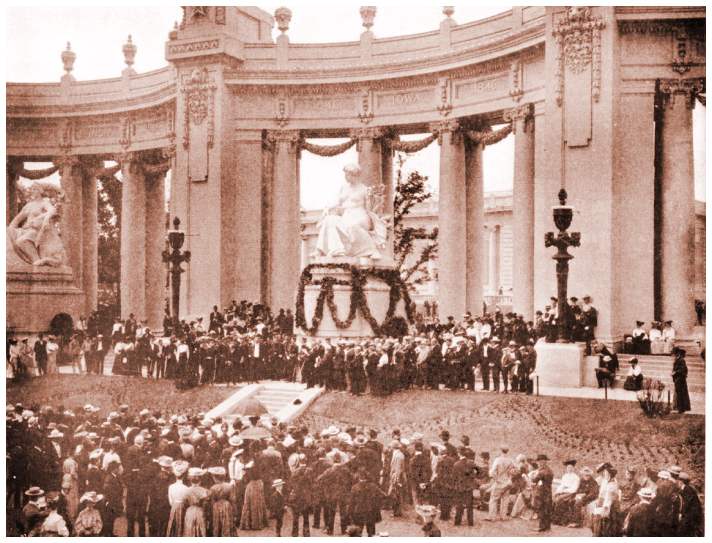 At 9:30 am, on June 17, a parade  began  the  festivities of Iowa Day.  The ceremonies  ended at  the  dedication  of  the  state  statue which State Commissioner Leroy A. Palmer  accepted  from Fair  President Francis.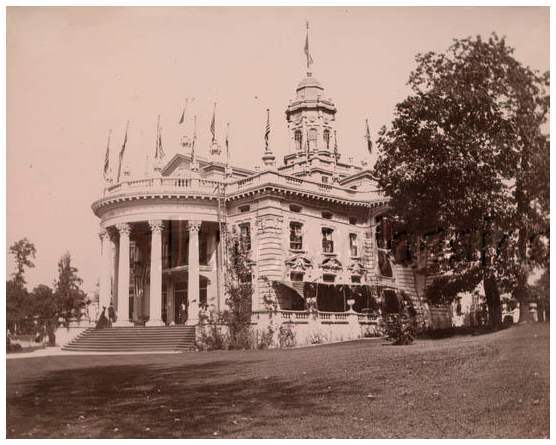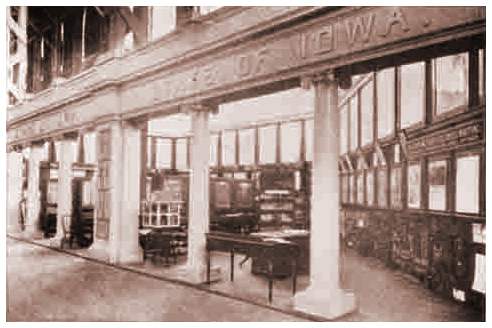 The State of Iowa display  at  the Palace of  Education.

The Iowa State  Building. Photo taken  by Pearl Tennis

Please Click on

State Building That You Want to See.  Not Every Exhibit is Listed.