Oregon's entry was a  reproduction of the  buildings and stockade used by Lewis and Clark in the winter of 1805-06, known in history as Fort Clatsop. This fort was built by the explorers' party at the mouth of the Columbia river on the territory of the Clatsop Indians. It was the first building constructed in the Oregon country on the Pacific coast by European Americans. 

The state building was a fort in a  primitive style of architecture, one story high and irregular in form. It measured 60 by 90 feet, and cost 5,000 dollars.

The building included a 600-seat restaurant.

In the Horticultural Building about 50 exhibitors displayed specimens of

the fruits of Oregon. Apples, pears, and prunes were shown in interesting variety and unexcelled quality.

In the Mines and Metallurgy Palace,  there was a very unique and interesting display of mineral specimens, many of which were loaned to the State of Oregon for use at the exposition. Among the specimens there were collections of gold quartz and nuggets from the various gold mines of the State. Besides the gold, there were shown collections of polished pebble, copper ores, native silver, including cobalt and antimony ores, crystals, opals, marble, jasper, asbestos, limestone, kaolin, asphaltum, and tellurium ores.

There were also displayed Indian curios.

Oregon's display  at the Palaces of  Agriculture,  and Forestry, Fish and Game were  also noteworthy.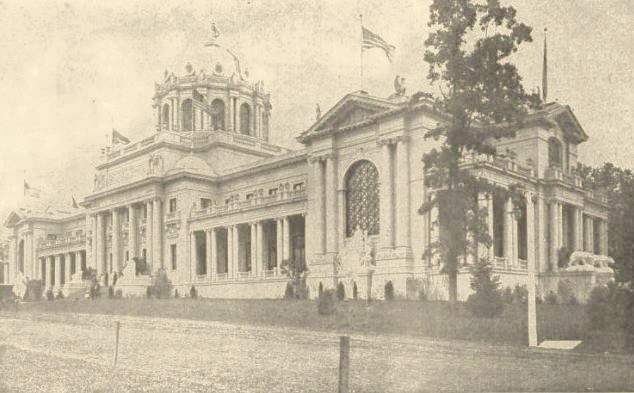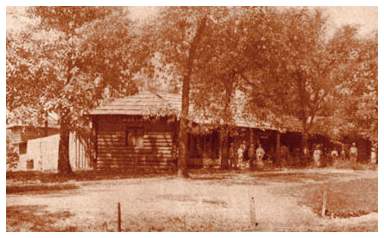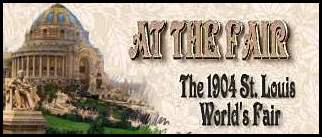 Lee  Gaskins'  AT THE FAIR  The 1904 St. Louis World's   Fair 

                   Web  Design and Art/Illustration   copyrighted  2008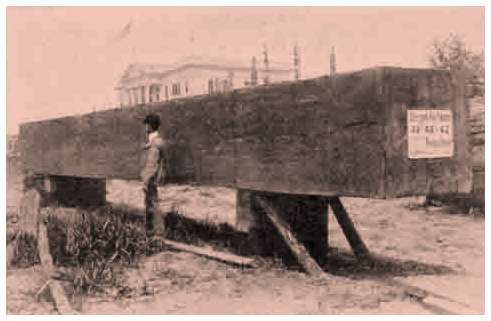 48" Square  and  42  feet  long,  this  massive piece of  timber  was part of  Oregon's  outdoor  exhibit. Ntice the Alaska Building  in  the  background.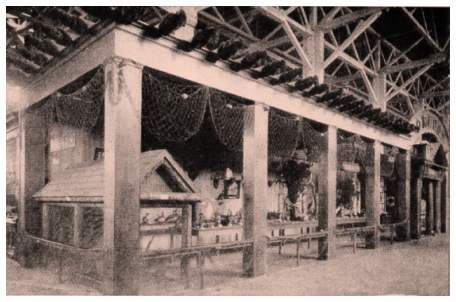 At  one  end  of  Oregon's  display at  the Palace of  Forestry, Fish, and Game was a fine  exhibit  of  game  birds such  as  ducks  and pheasants,  as  well  as    fish. 

Please Click on

State Building That You Want to See.  Not Every Exhibit is Listed.