Tennessee's state building was a replica of `The Hermitage,' the  historic home of General Andrew Jackson, who resided near Nashville. The style of architecture of the building was the old, dignified colonial, and of ample proportions. The measurements of the building were 104 by 61 feet,  while it  18,000 dollars to construct.

Tennessee State building originated with the  secretary of the commission , who began   fund-raising for the pavilion. The entire expense of constructing the building and maintaining it was defrayed by voluntary contributions. It was

Tennessee's greatest single advertisement at the Louisiana Purchase

Exposition.

Inside,  through a cross hallway , one could view a room  was a copy of the bed-chamber of General Jackson, the room in which he died, January 5, 1845, at

the age of 78. Many of Jackson's relics were exhibited in the room.

Tennessee had noted exhibited in the  Palace of Mines, that included- In the mineral display in Mines and Metallurgy Building there were 168 different exhibits. There were 94 different producers represented in the Horticulture  Building.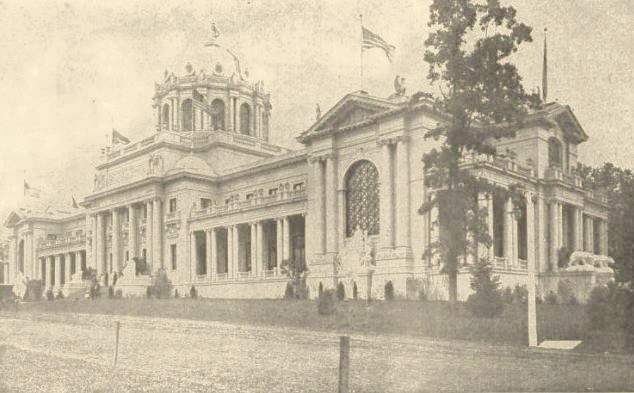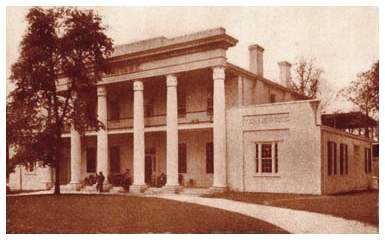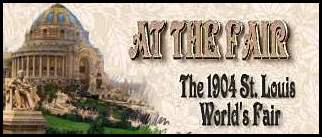 Lee  Gaskins'   AT THE FAIR  The 1904 St. Louis World's   Fair 

                   Web  Design and Art/Illustration   copyrighted  2008

Please Click on

State Building That You Want to See.  Not Every Exhibit is Listed.