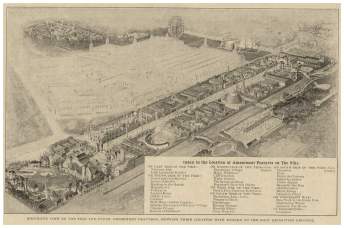 Paris was an attraction that brought visitors back to France  during medieval times. It was comprised of four buildings.

There was a reproduction (complete with guillotine), of the Bastille.  A centralized stage for performers were surrounded

by  venders dealing fine linens, perfumes, laces,  champagne, etc. 

One of the popular buildings  contained `transparent mirrors,'  or illusions that suggested mirrors but were not. 

The attraction  contained two  restaurants-

1- Cabaret Bruant: where people could sing or recite poetry while others imbibed and ate. Included the celebrated Champagne Dancers.

2-  Cafe' Chantant: was a vaudeville-like theater decorated in grand Art Nouveau style.  Opera recitals, acrobatic acts,  and comedians filled the stage. Shows were changed so patrons would come back again.  

Exhibit Statictics:

Building cost:


35,000 dollars
Price of Admission-   25 cents adults & children

Exhibition Profit-       230,515.80  dollars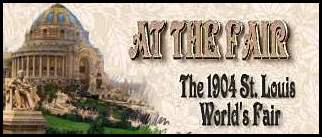 Lee  Gaskins'  AT THE FAIR  The 1904 St. Louis World's   Fair 

                   Web  Design and Art/Illustration   copyrighted  2008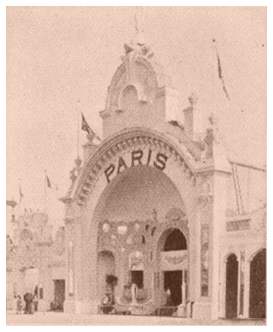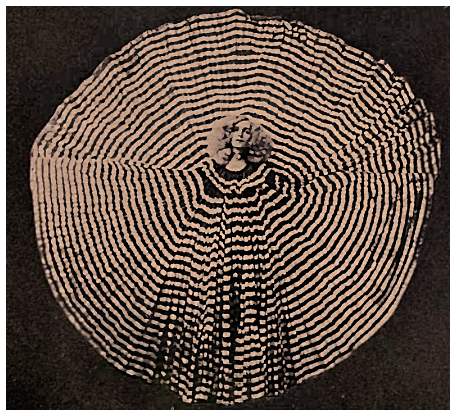 Noted  female impersonator- Martini  performed in the Pike Paris exhibition.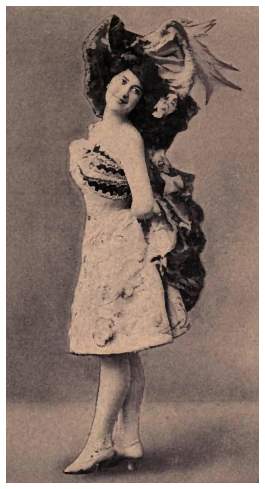 Pomponette, singer of French songs in Paris.