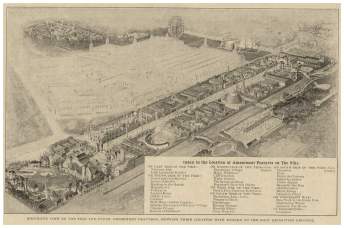 Near the Illinois Pavilion was the attraction that showcased the  life and death of President Abraham Lincoln. As one of the most popular presidents,  this display included his Lincoln's log cabin, a seven foot-long sofa bed,   his

funeral car and his mother's (Nancy Hanks Lincoln- born February 5, 1784),  spinning wheels and loom- which were in actual operation.

The single room 15 square-foot  cabin  was bought by Lincoln's  father  for 20 dollars and ten barrels of whiskey.  The cabin was moved from Hardin

County Kentucky, where it was reassembled log by log.

The funeral car, which was also the president's and his cabinet's official coach during the Civil War,  was brought in from the Union Pacific railroad yard in Omaha, Nebraska. It was built by the government at the workshops in Alexandria, Virginia.

Exhibit Statistics

Building cost: 


6,500  dollars
Price of Admission-   15 cents adults 10 cents children.

Exhibition Profit-       6,653.65  dollars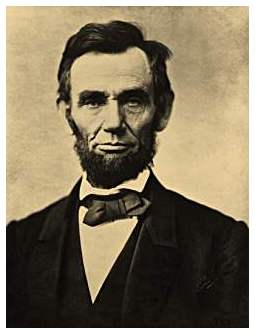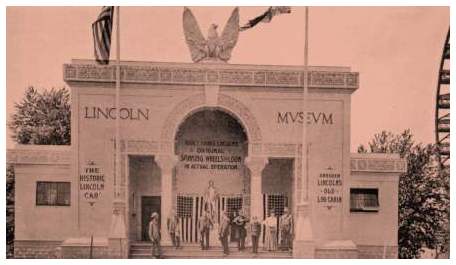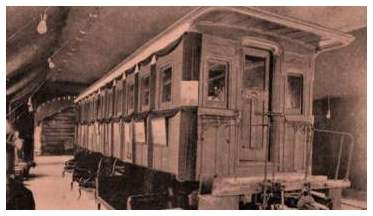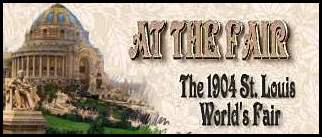 Lee  Gaskins'   AT THE FAIR  The 1904 St. Louis World's   Fair 

                   Web  Design and Art/Illustration   copyrighted  2008