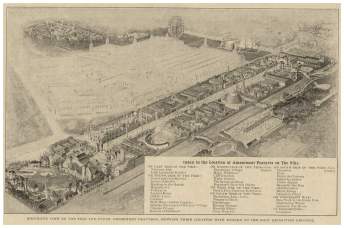 Though the attraction's program was changed weekly, the  Naval Exhibit replayed in miniature, the major nautical battles from the 1898 Spanish-American War.

This  most realistic and thrilling production of Naval Battles   including Battle of Santiago Bay,  Manilla, and Port Arthur were  displayed on a huge football-sized basin of water 300 x 180 feet and about   3 foot deep.

28  `Miniature' ships which varied from twelve to twenty-one feet, included"  eight battleships, six cruisers, six  torpedo boats and a single submarine.  Though the steel ships were run by electric motors (storage batteries),  operators inside the crafts helped control them.

During every  100 working guns on the boats fired 20,000 shells. During each battle, two ships  were blown up and one was left burning.

On August 3rd, 1904, James Newsby was blown out of the water when the miniature warship,  The Olympia,  (which in reality was Commodore George Dewey's flagship during The Battle of Manila Bay),

accidentally hit an underground mine. Newsby, the operator of the Olympia,  was taken out of the water on a stretcher, to the applause of the  crowd that had thought it was part of the proceedings.  This was the only major mishap documented from this attraction.

Exhibit Statistics

Price of Admission-   adults 25¢,  50¢ reserved, 75¢ private seats (25 cents children).

Exhibition Profit-  191,445.38 dollars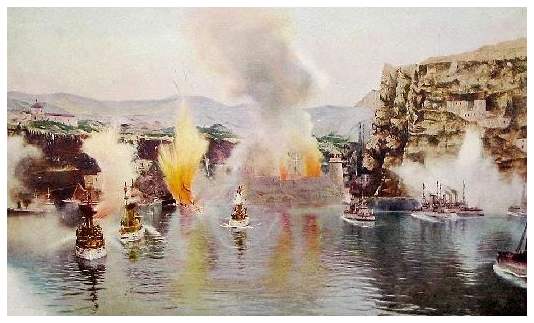 An audience's view of the  Battle of Santiago.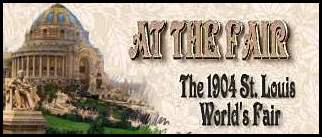 Lee  Gaskins'  AT THE FAIR  The 1904 St. Louis World's   Fair 

                   Web  Design and Art/Illustration   copyrighted  2008