Lee E. Gaskins III, son of noted  Brandywine School  master watercolorist Lee Gaskins Jr.  is a resident of  New Jersey, who is a full-time  art teacher at  Linden High School, and also works as an commercial illustrator, designer, fine artist,  and game creator.  His favorite medium is acrylic paints, but works in watercolor and pastel. Lee has fabricated  digital  illustration, 2D animation, etc.;  for video games  from the pioneering `old school' Amigas to the `new school' PCs. He has worked on such games as Simcity, Oil Baron and Wizard's Wheel.  Lee has produced many works (and styles), of album art, from classic Progressive (Prog),  Music to Death Metal.  He has also done work for Colgate, Silver Burdett & Ginn Co,  and Hughes Optical (the Hubble telescope). Lee has had  art exhibits at `Village on the Green,' and the galleries of Watchung.  He is presently working on large personal illustrations pertaining to the 1904 World's Fair.  Lee also maintains  a passion for creative progressive music.   

Lee graduated the  noted NYC art school- The School of Visual Arts, and later received his teaching credentials at Kean University. 

In a prior life,   Lee worked for Commodore Business Machines, demonstrationing the Amiga computers, including New Tek's Video Toaster, working with dealers, V.A.R.s, O.E.M.s and Fortune 500 companies. His tri-state area  was number one region in sales,  in the U.S.A. for 4 years in a row. Clients included: Dupont, Squibb,  NBC, CBS, BET,  HBO and Merrill Heater Productions  (creator of Hollywood Squares).  
Lee is presently  an  art  teacher,  illustrator, and  novelist.

I have always loved history.  As an illustrator, one of my favorite subjects (besides fantasy), is the  detailed   and textured Victorian Era ( I have created Victorian  Christmas cards for my family and friends for a number of years, and the 1904 World's Fair showcased such an epic and Herculean  scheme of artistry and magnificence; that simply took my breath  away.  I have never  heard about the Fair until I saw the Vincente Minnelli endearing  1945 musical starring Judy Garland-  "Meet Me In St. Louis." It peaked my interest into Victorian opulence and its grandeur. I am a lover of everything on a grand scale, so the hints about the Fair in the movie  gave me the drive to start  reading  up on the Louisiana Exposition.  I was astounded how huge this Historical Fair  was! Later, after  increasingly appreciating art,  I was amazed at the Herculean artistry that permeated the  1904 Louisiana Purchase  Exposition, the majority of it's  construction was accomplished with  hard work,  brains, aesthetic beauty, and the imagination, which towers over  the works of today.  

 Simply put, I was hooked!  

I have no idea! LOL.  I   guess I am simply trying  to make a `cozy, old school'  web site that is  easy to view, simple to read, and that might look a bit different that some of the others. Also I  want  to  actively promote  the history and  memory of the Fair; how people strived to showcase wonders and aesthetics without a highbrow aura.    Initially, I conceived  this as a 2 or 3 page site, but  it grew into something more sizeable and I will continue upgrading as time and money allow. If you'd  like to get  involved and help, please do.  I will NOT let this site get stagnant,  it will grow  as I learn more,  as well as gather additional images and information.   Another goal-  to  make this one of the premiere 1904 web sites on the  net.  Please note: due  to the schol year (as well as teaching IB), I will be  updating less than the summer months.

I have done much research on the Fair, utilizing many sources,   rewriting others that were post-1904. All the information on this site  except for my views is  licensed for free non-commercial re-use, with attribution, under a Creative Commons License. In other words, feel free to use this material for  any paper or report, please credit this site.   I am not a professional scholar, hence I do not acknowledge that all the pages of text are 100% fact. There are some discrepancies between reference, but for the most part, I believe at least  97.9% of the information is sound.  Simply put, I tried my best.     But again, if I have erroneous information, please correct me, but please be civil.  Facts are not subject to copyright; see Feist v. Rural Telephone.

So feel  free to take ANY of the sepia-toned   and original untouched color images.  WHAT IS COPYRIGHTED ARE MY PAINTINGS AND DIGITAL WORK  ON THIS AND MY OTHER SITES. UNDER NO CONDITIONS ARE THESE ART WORKS TO BE DUPLICATED FOR ANY REASON. THEY WERE PAINTED BY MYSELF, AND AS I HAVE THE ORIGINALS, I HAVE PROOF. 

If I have a  picture or info. that you would either want removed or desire a credit, please contact me. I am VERY willing to give credit,  and support others.

TEACHERS, PLEASE SIGN THE GUESTBOOK!  Feel  free to get involved. Showcasing an amazing time of grand ideas and  wondrous feats might  be reflected back to the students.  If you have any additional information  pertaining about the Fair, please  submit, and I will   add it.   I would also like to create some contests within schools and the  entire educational community. This will probably be `in the making' until this site is gets more attention (if it ever does). 

Teachers, you can sent/post your 1904 Fair lesson plans! Don't forget the content core standards! 

I would like to create a page or pages for school displays, thoughts and comments,  about the 1904 World's Fair.  I am a high school art   teacher in New Jersey, so this project might take a bit more time to conceive,  but it would be great to  have information, reports, displays or field trip pictures about the Fair's history or even present day remembrances.   Before you submit anything,  educators should send  me an email and what you might like to  display.  Then we can go  from there.  If you must submit photos, please make sure students' faces are not shown if they are minors (over the shoulder pix of the student's working is fine.  Any pictures of artifacts or artwork is great. Please make sure images are not huge (my site space limit and is getting full).  And of course, information about your school should be included. Thanks!  

EDUCATION:

I made this website to help students, educate and hopefully  provide a labor of love to a grand and amazing part of

        American History this is neither a research site or an encyclopedia, just a fan web page.

 TEACHERS, post  your  lesson    plans!  Create  a contest! I can provide  a prize or two. 

        Please feel  free to state YOUR  opinion on the Fair,  click on the rectangle to find out how:  

        If your society, web page, group, school,  or business would love to link up with this site, simply email me.  

        If any person  would like  to COMMISSION 1904 WORLD'S FAIR  ART, please email me at  the  address  below.

Lee  Gaskins'   AT THE FAIR  The 1904 St. Louis World's   Fair  

                     Web  Design and Art/Illustration   copyrighted  2008 

This Page Includes: Information about: CONTACT  ME  INFO.   /   ABOUT  THE  SITE  CREATOR  /  MY VIEW  ON  THE 1904  WORLD'S FAIR  /  HOW I GOT INTERESTED  /  EDUCATION AND SCHOOLS  /  COPYRIGHTS  /  LINKING  UP  /  GUESTBOOK   /   COMMISSIONED  1904  WF  ART

Due  to  nasty  ill-bred  teenagers  from  St. Louis,  I  deleted  the  old  guestbook  with  dozens  of  well-wishers,  I  am  trying  this  again,  in  hope  that  the  young  morons  who  were  submitting nasty,  vile  comments,  because  they  had  to  do  a report,  will  think  better.  I  always  thought  that  the  Midwesterners  were  suposed  to  be  the  cream  of  the  crop  in  the US.  You  can  prove  it  by  please  being  civil.  

The Guest book is a generic  guest book  program, that  displays your  comments  (if you choose to), for  this  site. It  also  has spaces for you  to  insert  an  email  address. You  do NOT  have  to  submit  ANY  private information, though  a state &/or country  would  be  nice.

THIS IS  A NON-PROFIT  SITE-  I pay  for this site to have  no  ads.

I  heartily welcome Fair-based organizations, schools, collectors, and any admirer(s) of the 1904 World's Fair, and encourage the  exchanging  of  links.  The banners  to  the  right  are free to take and  use to link  my site  with  yours.  The one  thing I will not  condone  is someone or group  using my  site  as an advertisement  for  their  business  without  having the courtesy of linking my  site to  theirs. In  other words-   fairness over selfishness. 

 Unfortunately, I have erased a few links that  did  not  reciprocate or even replied.  Sorry. 

NOTE:  THE  GUESTBOOK  HAS  RETURNED.  

(Nasty, and Inappropriate  comments  will immediately  be deleted and

I  WILL  trace  your  IP  address, and notify  the  authorities  of your  harassment. 

     Please be civil.  

Please scroll down  for  more  `At the Fair,' information, explainations, thoughts  and ideas.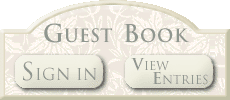 To  contact  me, you  can  find  my  email address on this page and on my  other  websites  in  the Links  section. 

From  time  to  time,  I  do  original  painting  on  the  1904  World's  Fair.  For  commissions, I  can  do  either  traditional  (preferred),  or  digital  painted  pieces  for  a  set  fee.   A few  can  be  seen  here:  http://lgaskins.homestead.com/1904WFarartGallery.html
 If  you  would  like  to  have  YOU photoshopped  in  a 1904  WF picture  as if- YOU WERE ACTUALLY  THERE,  I  CAN  do  this  for  a     donation  to support  this  site.  Contact  me.   lgaskins@optonline.net
It's a shame that many people  know  (or care), nothing about the 1904 St. Louis World's Fair.  In an era   full of  selfish  American 'youth' staring and texting mindlessly into  'smart' phones;  overpaid, over-privileged  rude athletes, and so-called celebrities void of  class, gratefulness  or  common sense;  with societies and individuals  preaching hate and devolution;  it truly was a  better time that what we have today;  full of  extravagant art, an age of discovery and wonder,  the epic  stride of man's dreams and the wonders of the imagination and the outrageous and the indescribably grand.  This was the Louisiana Purchase Exposition in a nut  shell.    It was the largest,  grandest  Fair ever conceived.  It was a time of growth,  of America flexing its muscles, showcasing  its vast agricultural power and  new advancements in scientific research  and technology. It marked  the decline of the romanticism of the ornate   Victorian Age,  passing the baton to a growing  era of industrialization. 

Like all  World's Fairs, The Louisiana Purchase Exposition was far from perfect;  racism was still  prevalent; and, even though the Fair brought in a diverse multitude of different cultures, some were displayed as simple stereotypes. In less than 15 years, the First World War would ensue, pulling the world further apart.

With the exception of  big computer-aided  creations of  assorted   bridges, dams,  or  skyscrapers,  a sense of grandness has been forgotten from  today that was once prevalent  in the Victorian Age World Fairs.  Yes, we have  larger machinery and tools,  we can communicate, travel and build faster and sometimes bigger,  but there is an underlining ugliness to much of  today's achievments; which though modern, are not always better.  Times were less complicated, people dressed in everyday finery (not common t-shirts,  caps, and ripped clothes),  and most citizens  remained homebound, close to the family (many failed to travel 35 miles away from their  birthplace in a lifetime).   And yet,  the thousands of people who conceived, built and operated the spectacle of 1904,  knew that they were doing something quite extraordinary, as if they  perpetuated the optimistic growth and grandeur of a Hudson River School masterpiece.

What would have happened if  the Fair wasn't built out of  temporary staff, but in permanent marble and steel? Or if George Ferris' 264-foot legacy,  and  the football field-sized Palaces still existed?  The emphasis on intelligence and education,  the gorgeous sculptures and prevailing multitude of aesthetic  beauty;  what would happen  if they became important again? What about the Pike with its bizarre and entertaining attractions?    Like sand art, the past wonders of our society are so easily forgotten or ignored,  blown away into memories, or  hollow shells created by popular culture and present-day superiority mind-sets, that attempt to make themselves more important  than the past by erasing it; like a bad remake, desperately  destroying what was original. 

Though we can never go back to this time period,  we can learn from the amazing accomplishments of others and embrace the risks of grand inspiration and wondrous schemes.  Though many of society's  sense of wonder has been replaced by sarcasm, vulgarities, swarms of the egocentric, wealthy greed,  a general careless attitude, disillusion, and a  pathetic-me, me, me mind-set,  we can  aspire to change our world towards a more ambitious and dare I say  elegant future.  Regardless, we can always dream.

We as an  `intelligent' people  can  learn  from  history, and not always  from  the negative.

I hope that this humble web site  allows the uninitiated a  minute glimpse into the   world of the  Louisiana Purchase Exposition of 1904.  Be welcome and enjoy.


















----Lee Gaskins----
BANNERS:

Add them to your site!

Sorry, but I can NOT do your research for you if your relative or item isn't mentioned on my site. If you provide me with

        information, and it's  relative (pun intended),  I will post it.   If you  need expert help,  may I  suggest  contacting  the 

      Missouri  Historical Society, the 1904 WF  Appreciation  Group (Facebook  page),   the  1904 World's Fair Society (both on my Link & Misc.   section), they get   dues,    donations,   and have a few nice   people that are extremely knowledgable. 

         Also,  never  post     private   information on  a guest book,  an e-mail message  is  always  more  secure.