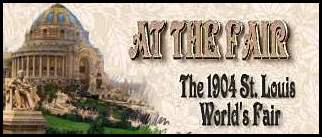 Lee  Gaskins'   AT THE FAIR  The 1904 St. Louis World's   Fair 

                   Web  Design and Art/Illustration   copyrighted  2008

There were countless contests at the 1904 World's  Fair. Here  are a few images of  a few of the  prize  winners.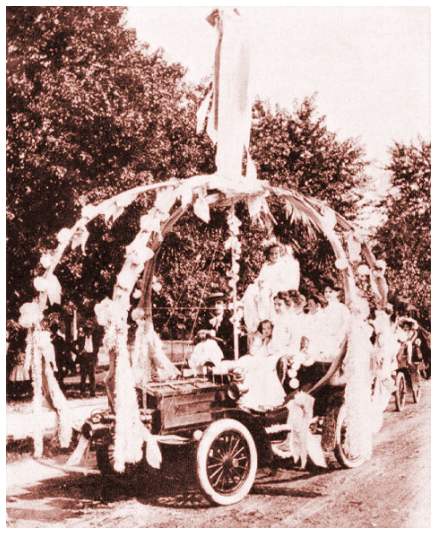 Liberal Arts  Day, August  27th, Miss. Chivers won the prize for  most beautifully  decorated  automobile.

George Brestle, was a funeral director from Middletown, Pa. He handcarved a beautiful horse drawn hearse and had it shipped to the World's Fair via train. The Hearst either took a First or Grand Prize.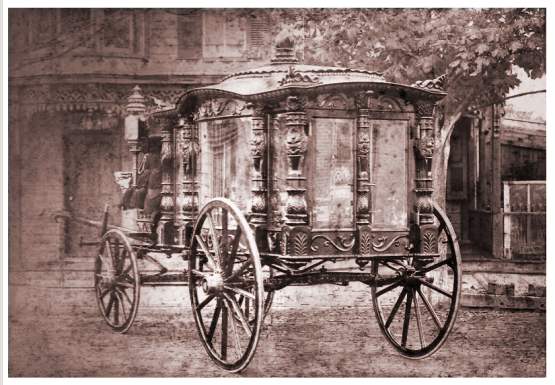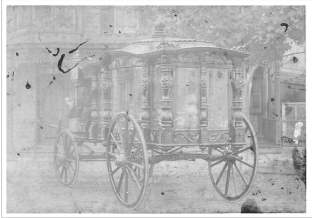 Barbara Lyons sent this image to me.  I decided to retouch her photo  and  sent  her  a large enhanced image  as  a thank  you.  It's not perfect  but  I  think it's an improvement.

Digital photo retouched and processed. 

Photo courtesy  of Barbara Lyons.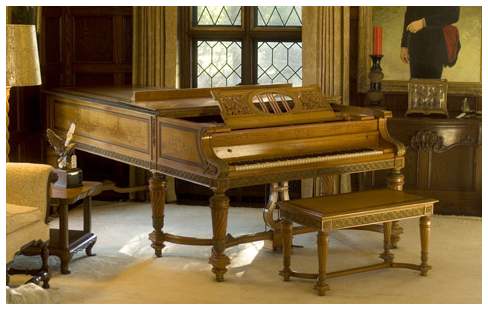 This Baldwin 1902 Concert Grand Piano won the Grand Prize at the 1904 World's Fair.  Created in a classical Revival art case of satinwood

with cross-banded mahogany trim, brass mounts, and elaborate marquetry

inlay. Approximately 39" high x 60.25" wide x 106" long; with a matching

bench. The late owner of the Cincinnati Reds- Marge Schott purchased this, her foundation  auctioned it  off for   40,250 dollars on June 16, 2006. Over 5 million  dollars  in total  sales of old art and items  went  to  her charitable foundation.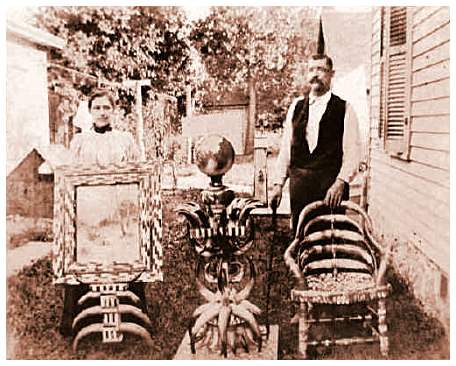 The left picture is of Ella and Herman Metz of  St. Joseph, Missouri. Though obviously not taken  at  the Fair, their display of  horn furniture, which  included a veneered horn table. Herman

Metz is holding a horn cane, which features an inlaid dot pattern, a hallmark of his work.

As a part of a display for the Enterprise Furniture and Carpet Company, Herman exhibited 8 pieces of furniture at the 1904 World's Fair which included a dresser, three hatracks, a center table, a horn rocker, a standard horn chair, and a hall tree, all covered with horn veneer.