This page   of  Fairgoers photographs    were taken  during  the  1904 Louisiana  Exposition or slightly before the opening.  Caution,  a few of  these images  were photo  retouched  by  myself  to  repair tears, scratches, dust  and over-exposed areas.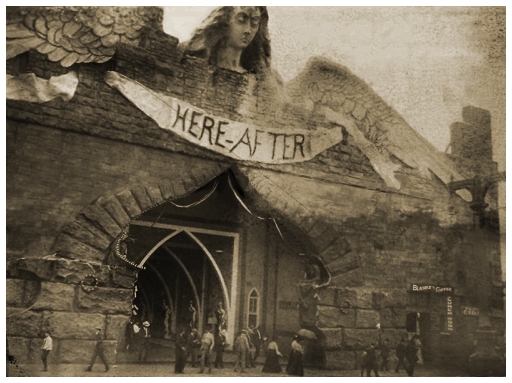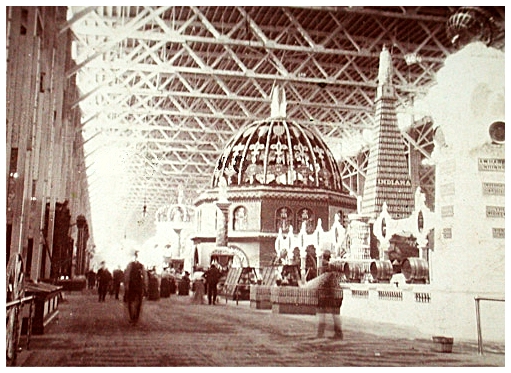 A Gondolier on the Grand basin

The Palace of  the  Agriculture interior. The  large  object is the Missouri Corn Temple, to  its  right, the Indiana obelisk  and far  right  is  the H. Harper Whiskey  display.

The Pike's Here-After attraction.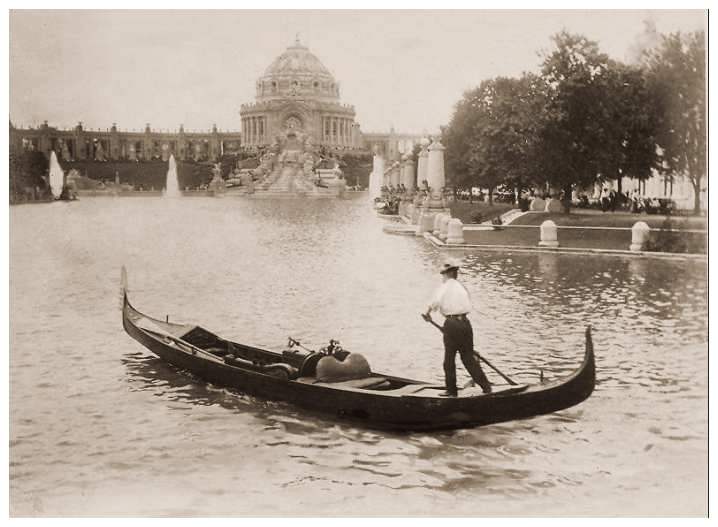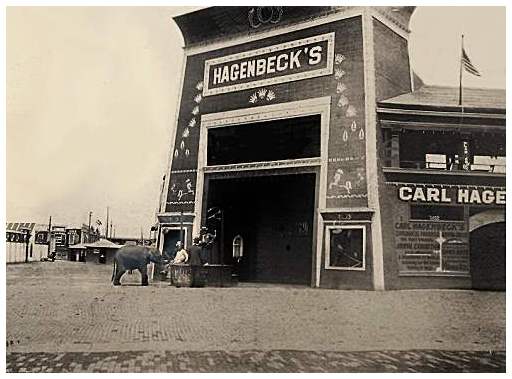 Carl  Hagenbeck's  Animal Show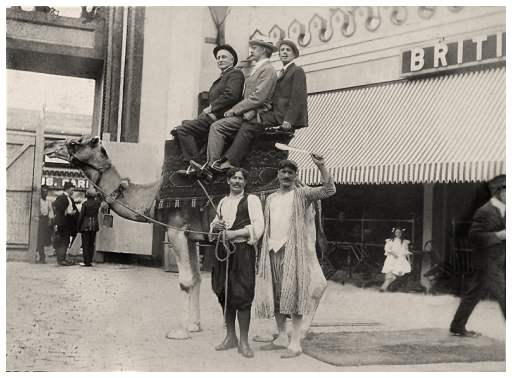 Three Fairgoers  posting  with two performers  from the  Cairo  exhibit.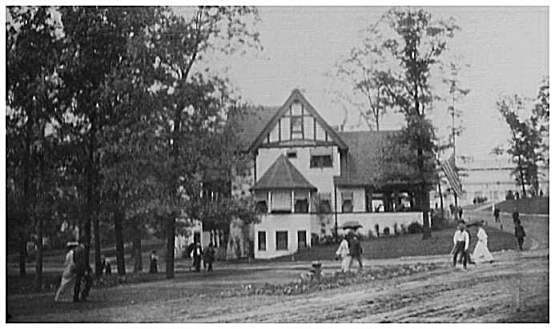 The Wisconsin State Bldg.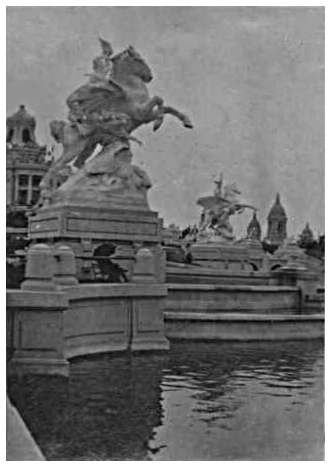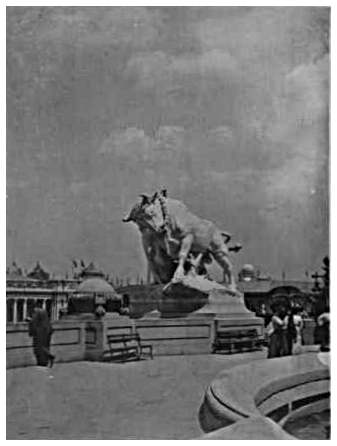 Various majestic statuary at the Cascades/Grand Basin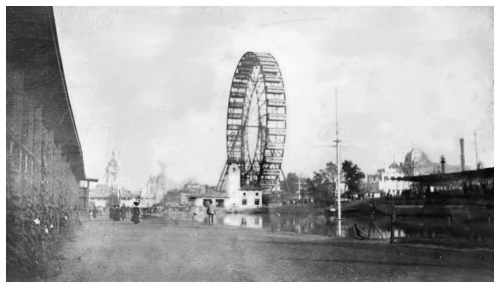 The Great Observational Wheel by Ferris.

PRIVATE  FAIR  PHOTOGRAPHS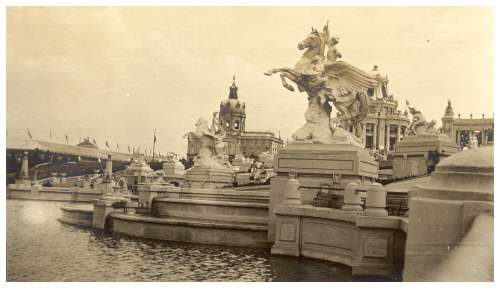 Sculpture at the  edge of the Grand Basin.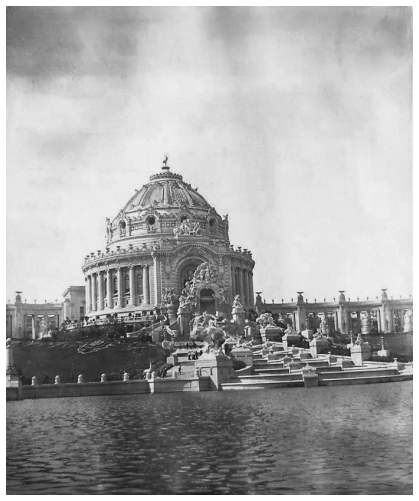 A majestic photo of Festival  Hall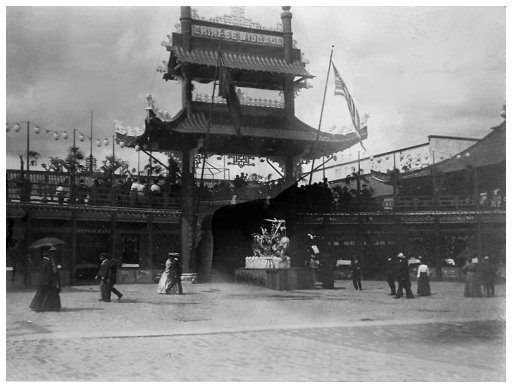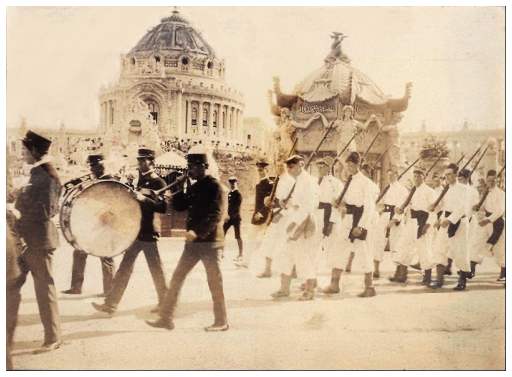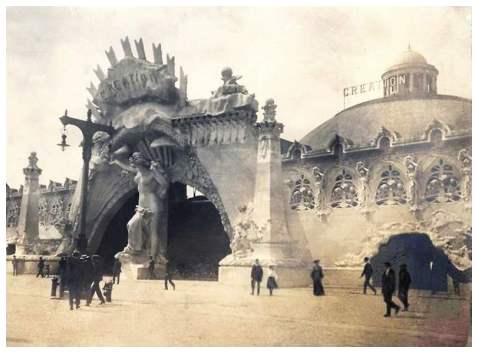 The Pike's Creation  attraction.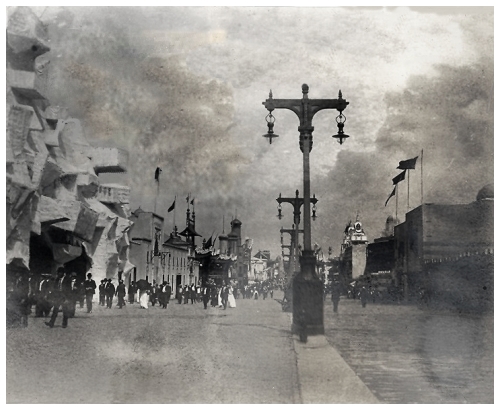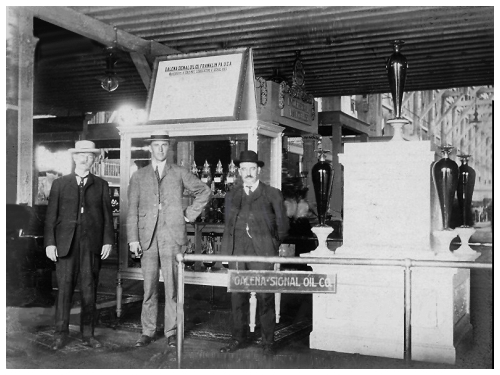 The Galena Signal oil Company's display  in the Palace of Transportation-  in the    Group 74 -- railways:  yards, station, freight houses, terminal facilities of  all kinds.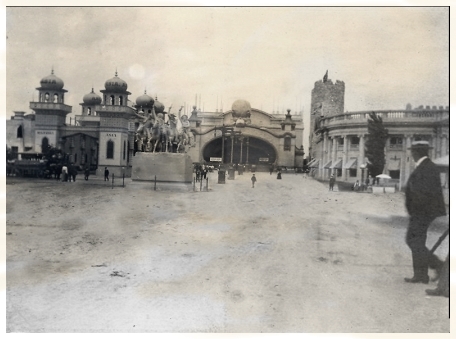 A section of the Pike at  sunset.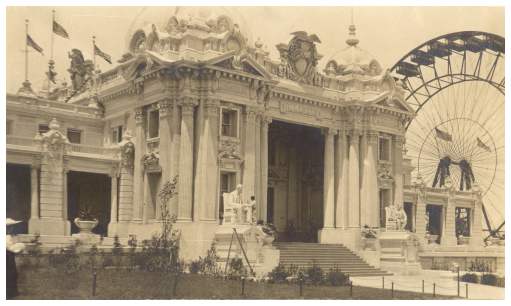 The Illinois State Building and Ferris' Great  Observation Wheel.  Notice the worker painting the statue  of  Abraham  Lincoln.  See detail above.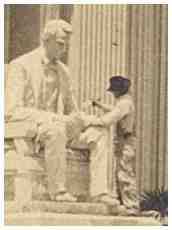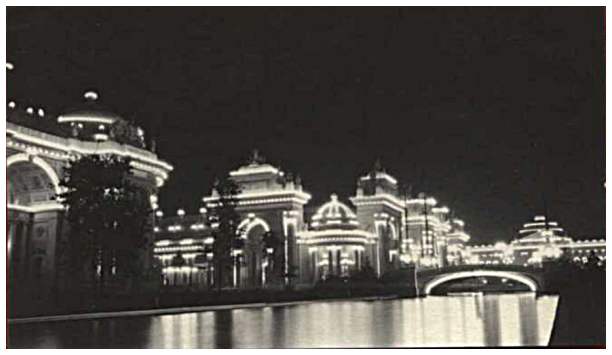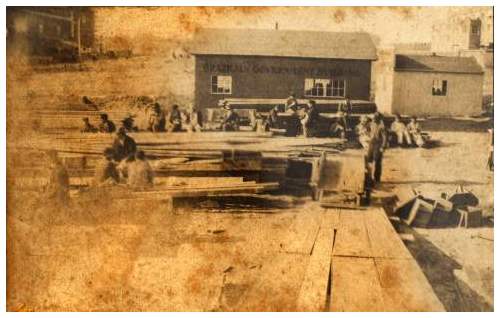 A construction  crew working on the Brazilian Building.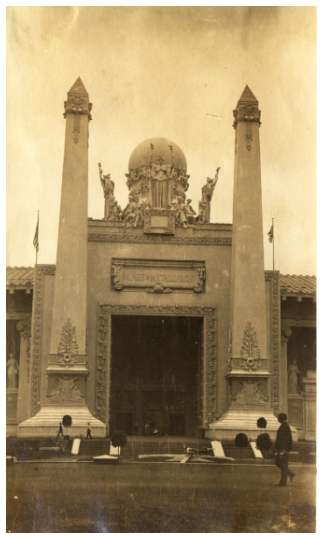 The Palace of  Mines and Metallurgy  Entrance.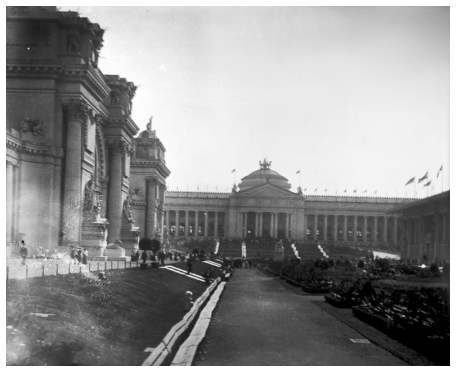 Fairgoers posing on the  grass for  a photo. Notice the Ralston bag  in front of the women on the  left.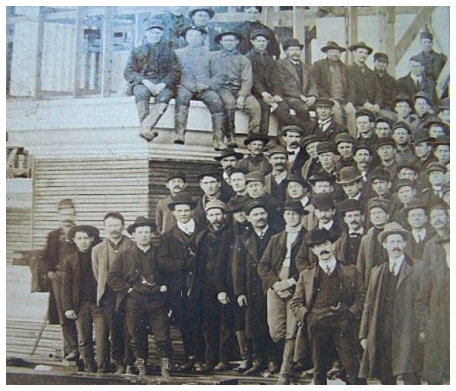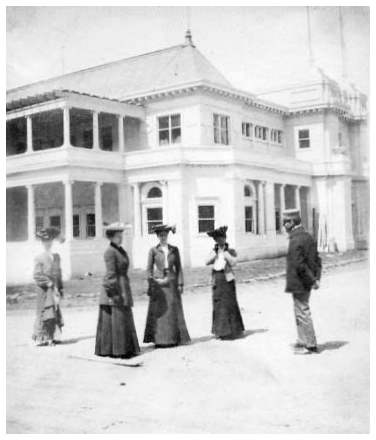 Four ladies talking  to  a man in front of  the Kansas Building.

                       (Photo courtesy of Byron Renner)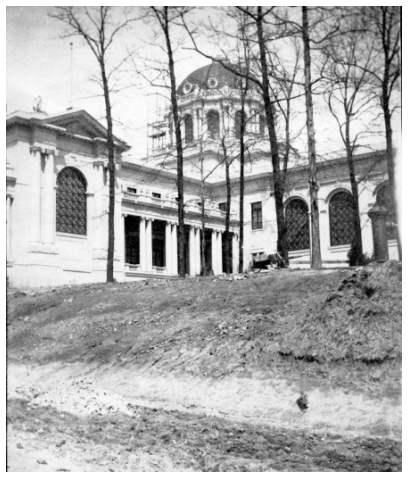 The Missouri State  building

(Photo courtesy of Byron Renner)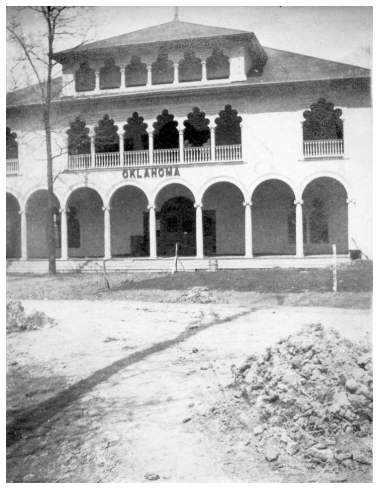 The Oklahoma State  building

(Photo courtesy of Byron Renner)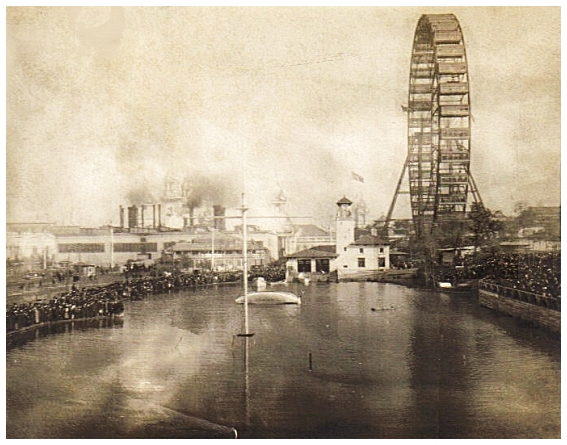 Original Photo  shows the  U.S. Coast Guard Lifesaving Demonstration.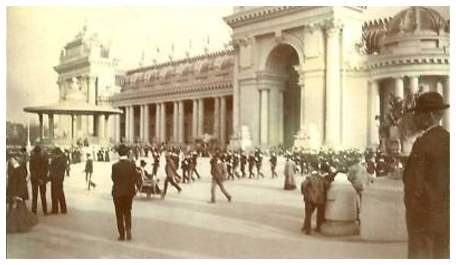 Fairgoers near the corner of the Liberal  Arts  Building.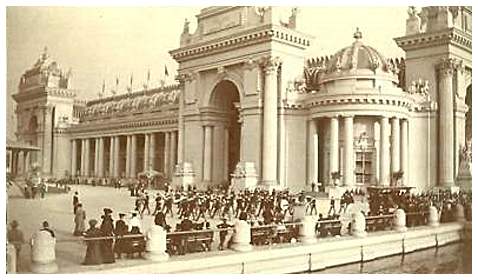 Regimental Band playing outside the Palace of  Liberal  Arts.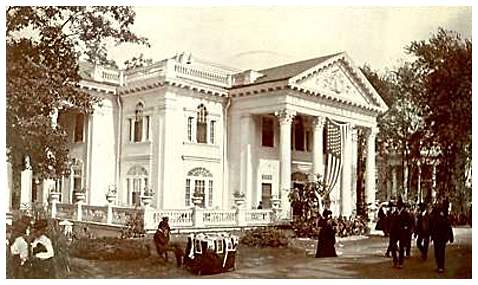 The Arkansas State Building.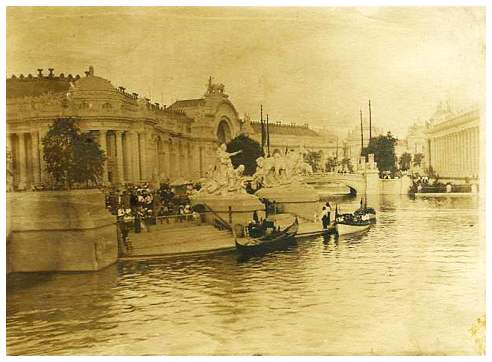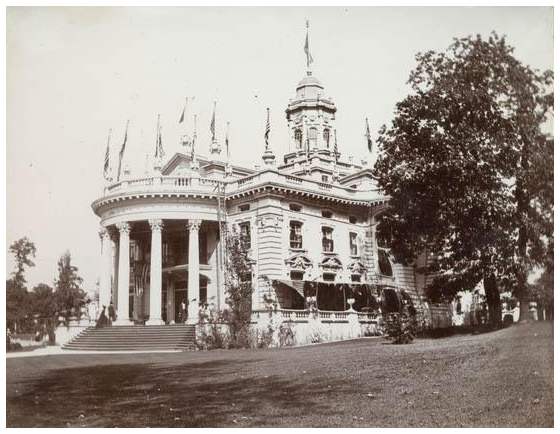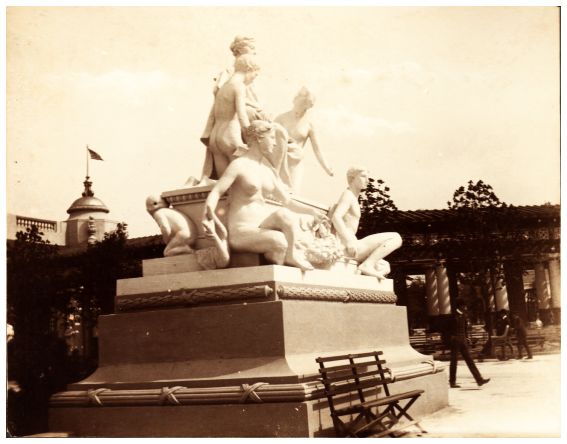 Some Fairgoers had a fine  eye  for the artistry of the Exposition and not just the huge palaces.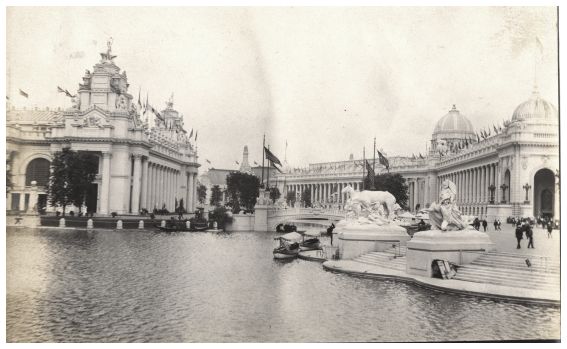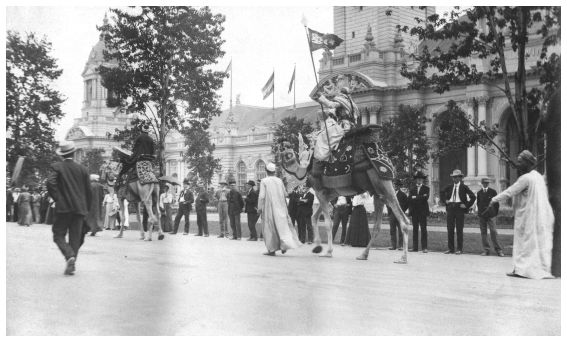 Parades were a  way to advertise parts of the Fair as well as showcase  many cultures and celebrated days.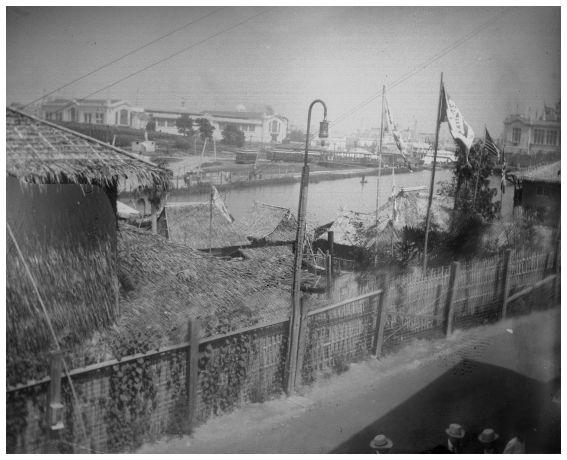 The Phillipine Village  seen  outward towards the Horticulture Palace.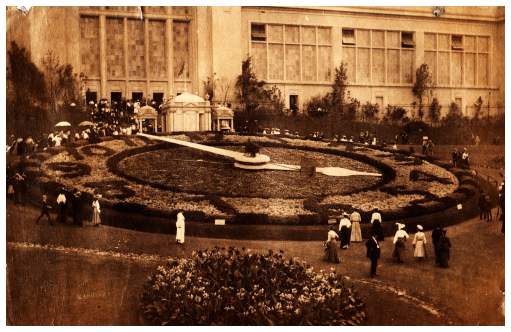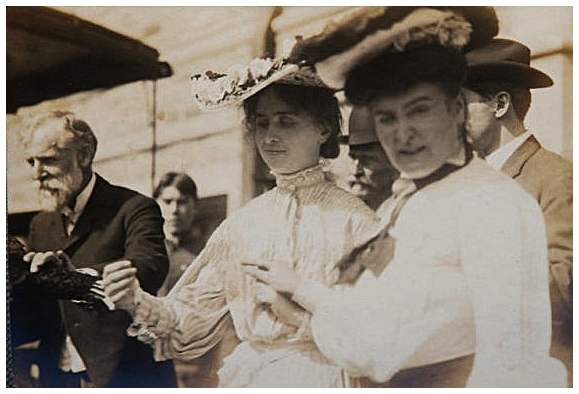 Salter Steven, Helen Kell  and  Ms.  Sullivan  attending  the  Fair.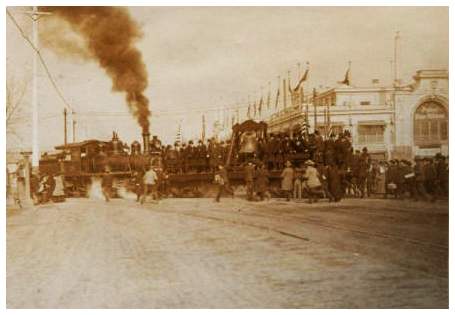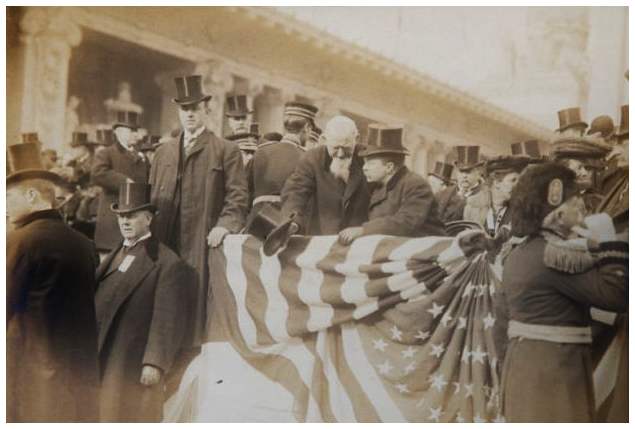 The Liberty  Bell  beginning its Homeward journey.

President Roosevelt, confurring  with Senator Carter, at the  reviewing  stand on Roosevelt Day- November 23,  1904.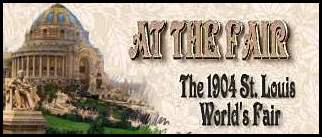 AT THE FAIR  The 1904 St. Louis World's   Fair 

                   Web  Design and Art/Illustration   copyrighted  2008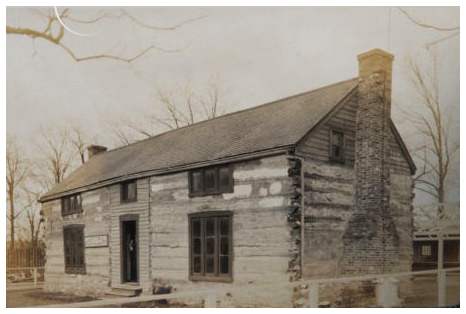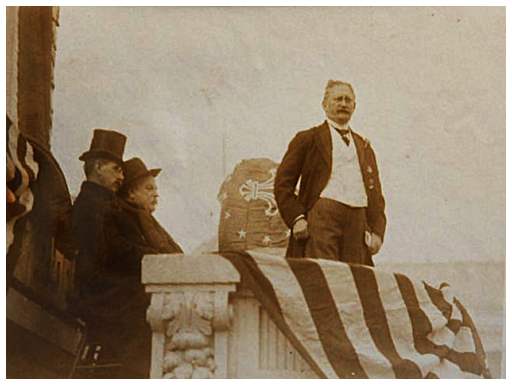 Mayor Wells, Governor Dockery, and Fair president Francis, on Francis Day, December 1, 1904.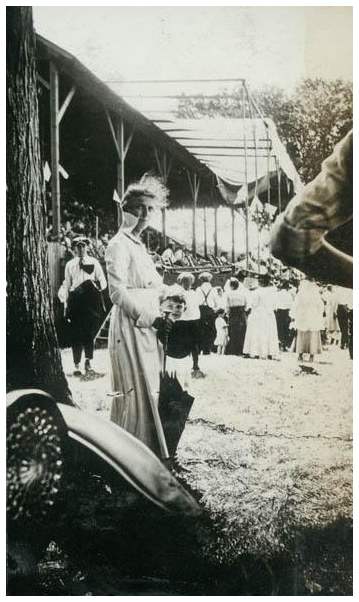 Lady and boy  at  the Agricultural Stock Exhibitions.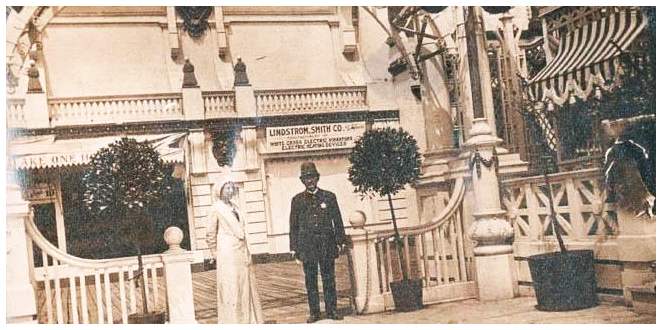 Lady  and Jefferson  Guard  near  Palace of  Electricity.