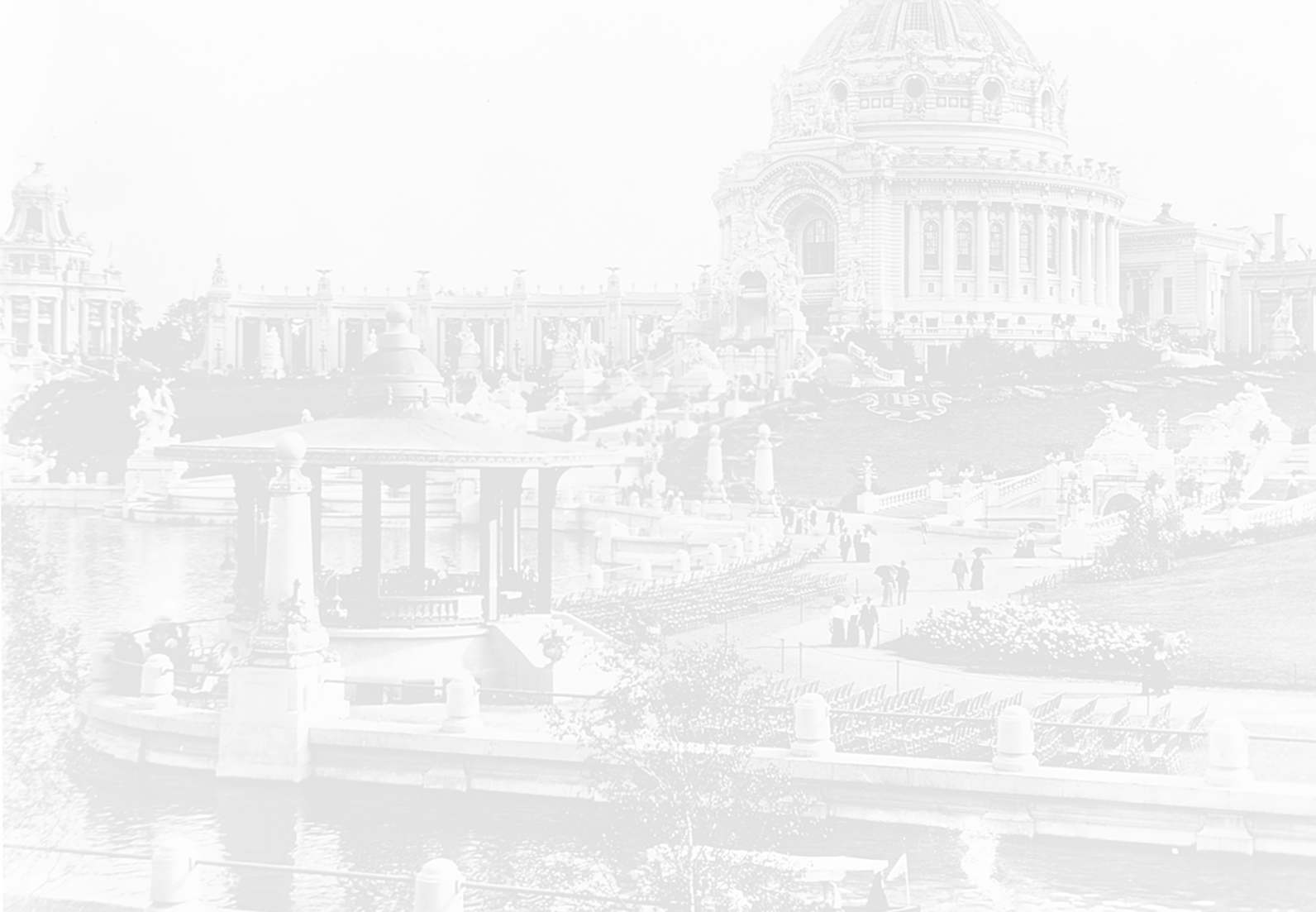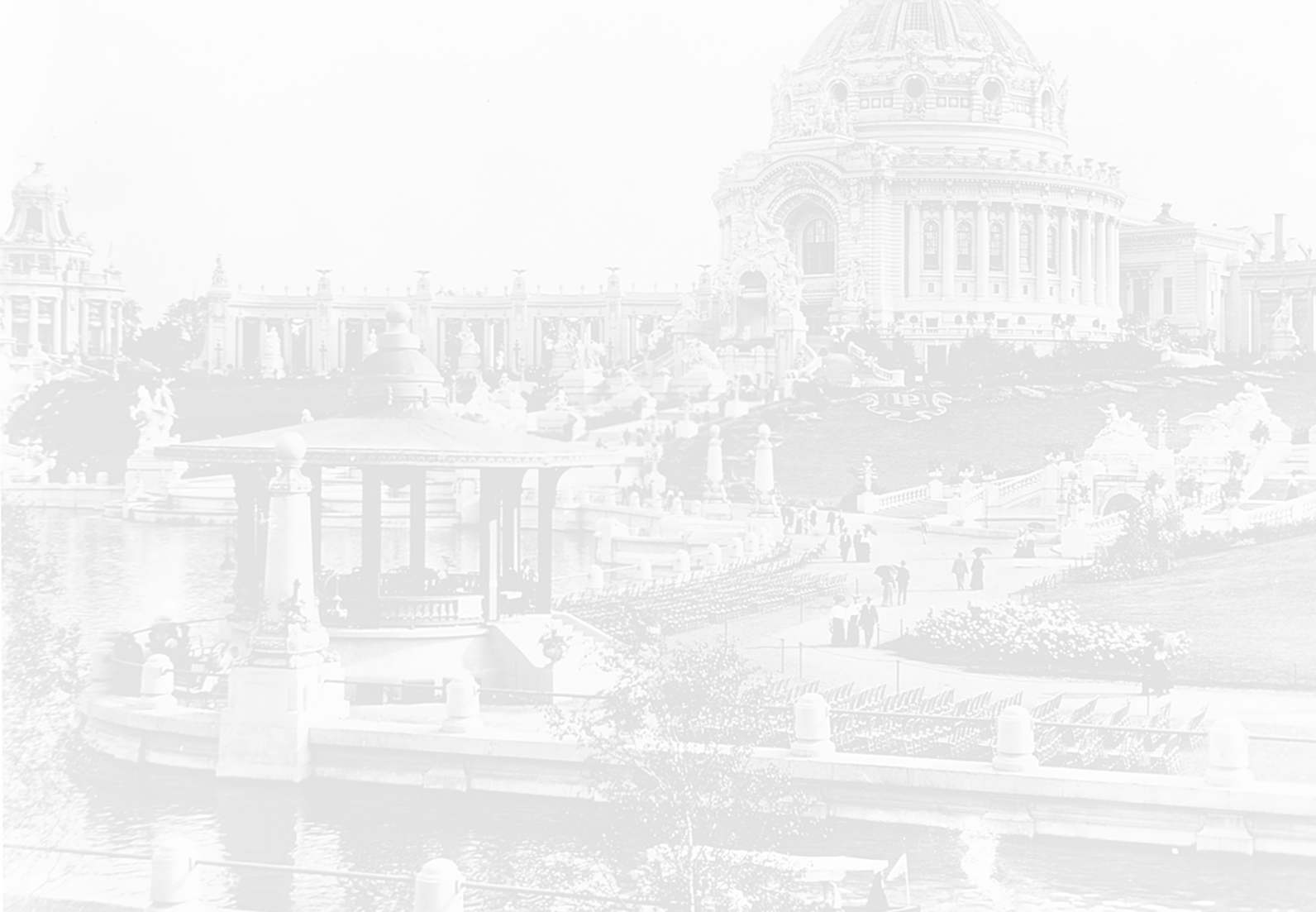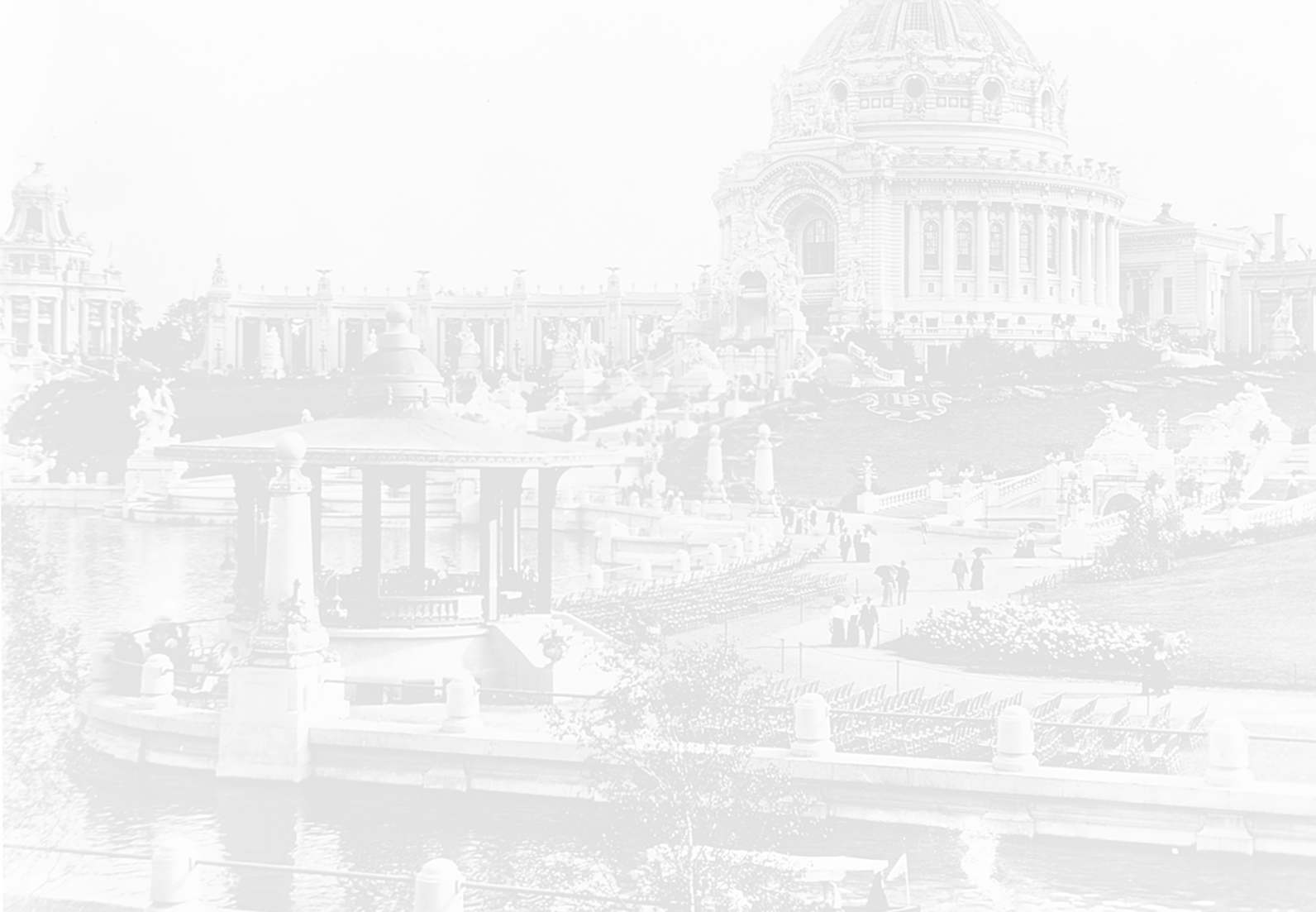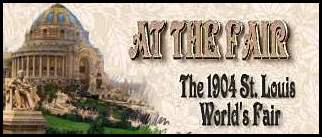 Lee  Gaskins'   AT THE FAIR  The 1904 St. Louis World's   Fair 

                   Web  Design and Art/Illustration   copyrighted  2008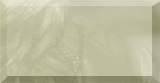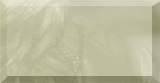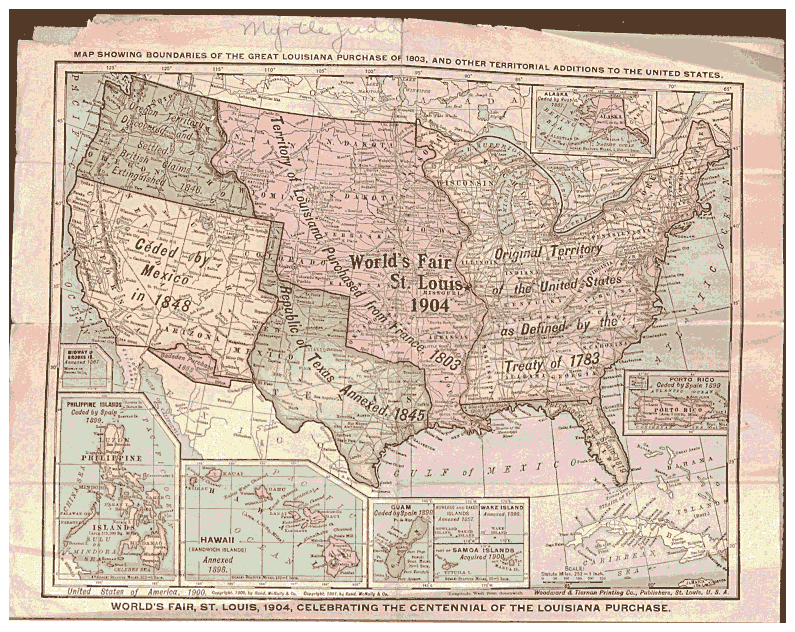 This hundred plus year  old  Rand McNally map

of the US,  was copyrighted   in 1901; the map  promoted and was used well    before  the St. Louis  Fair. It  was published by  Woodward and Tiernan Publish Co., St. Louis, Mo. 

On the back of the map is a great deal   of

information about the Louisiana Purchase, what

will be at the 1904 World's Fair and the city of St. Louis.  I  thank Dan Ruth for providing the excellent photo of this map.

Photo courtesy of: Dan Ruth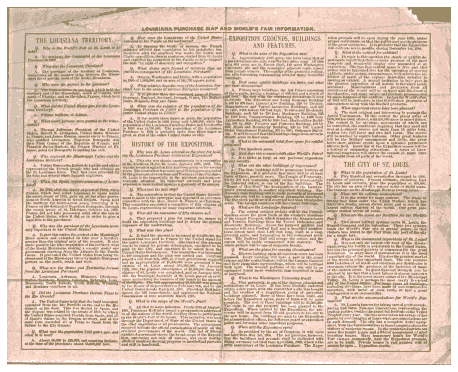 Photo courtesy of: Dan Ruth

Norbury Lansing Wayman,  was a draftsman, historian,  and an  artist. In 1950, he created an amazing detailed map of the Fair; it's scale rivaled the ambitious proportions of the Exposition itself. Created from pencil and watercolor,  this nine by three foot map even showcased the foreground scenic railway, which  aerial views usually did not include.

Norbury worked an an  enormous  amount of maps and aerial work,  He chronicled many of  St. Louis' historical districts as well as the  zoo,  the city of St. Louis, Missouri research and many other cities.

Norbury died in  1986.


This is  a small detail of the above map. Please excuse the color  problems with  shooting with no  flash in the Missouri Historical Museum.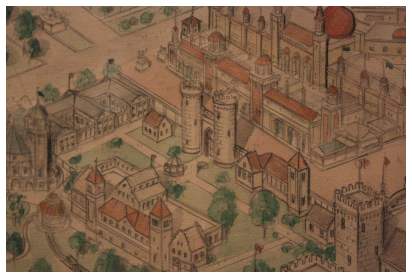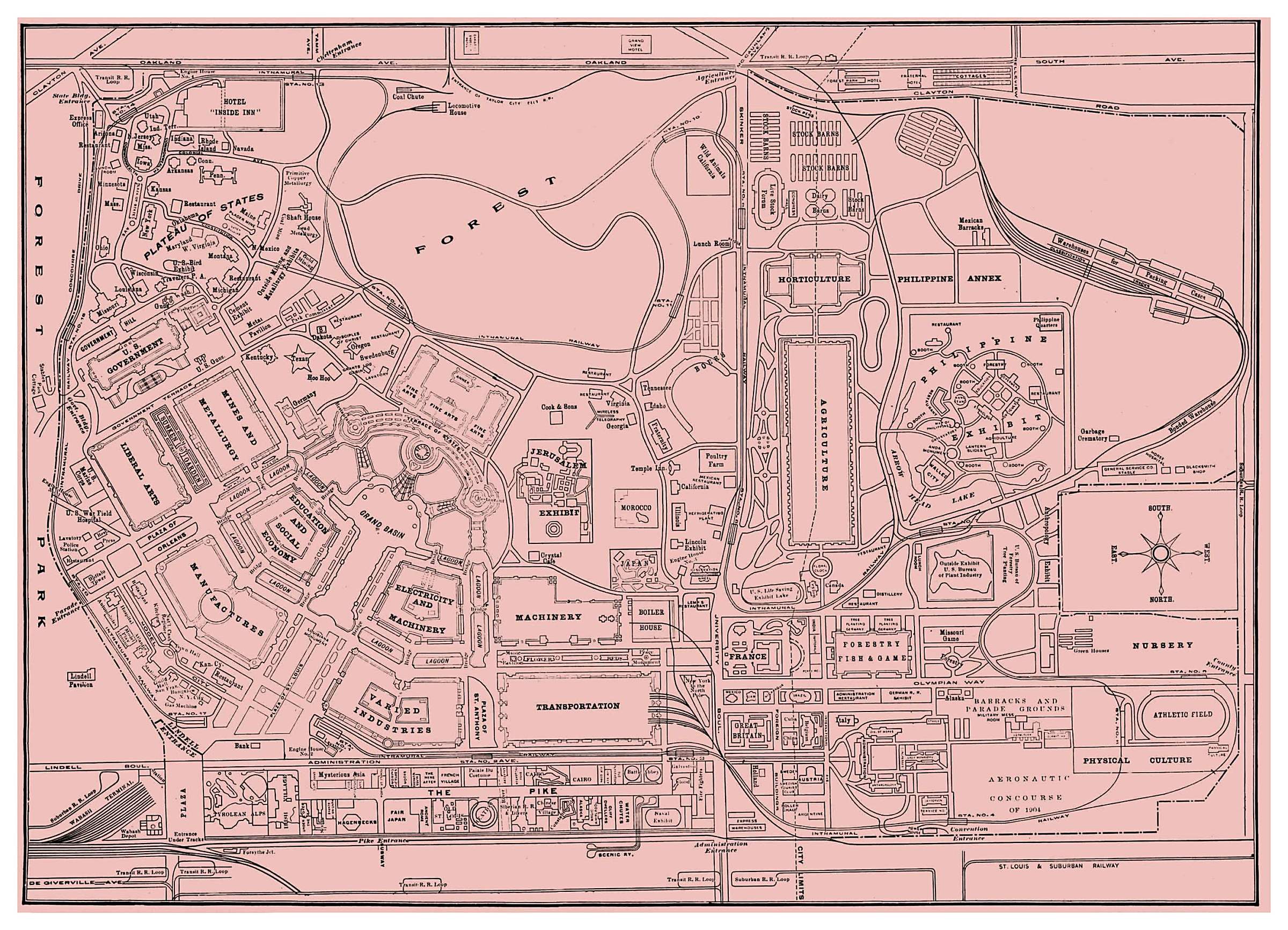 Photo courtesy of: Dan Ruth

This  below map is a fairly large-scaled picture of the Fair. There are other maps  below.